About Doris Wier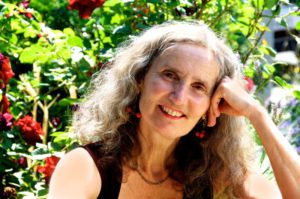 Doris Wier grew up in Zurich, Switzerland, and worked there as a teacher for nearly 25 years. In 1990 she met her husband Dennis and in 1997 their son Julian was born. In 2001, the whole family moved to northern California where she trained as a professional life coach and as a certified Organization and Relationship System Coach. Her 19 years of marriage formed the core of her belief that it is possible to create the relationships we are longing for. In 2010 her beloved husband died unexpectedly. Since 2006 she is coaching individuals, teachers, and couples in and outside her community. Recently, she started to coach individuals in their grieving process. Her work includes new findings in neuroscience on bonding, conflicts, and happiness. Her professional training in relaxation and body awareness techniques are an integral part as well. She has a private practice in Willits, CA. In addition, she offers various Explore-Shops on conflicts and increasing positivity in our relationships. She is a writer and a public speaker and coaches in English and German, in person or over skype.
Doris Wier's professional background:
–Over 35 years of transformational and relationship work that deepens and grounds her professional work. She has worked under the supervision of master coaches and continues to expand her professional and personal growth.
–Member of the International Coach Federation (ICF)
–Organization and Relationship System Coaching (ORSC) certification  program, 2009-2011, at the Center for Right Relationship (CRR*) in California, certified in August, 2011 (ORSCC).
–Basic professional training as an Organization and Relationship System Coach (ORSC) at the Center For Right Relationship (CRR*), CA, 2006-2007.
–Basic professional training as a Life Coach at the Coaches Training Institute (CTI*), CA, 2005-2006
–Classes at the psychoanalytical seminar in Zurich, Switzerland, including a comprehensive course in psychopathology,1995-2001.
–Personal psychoanalysis, Zurich,1982-1992.
–Trained in Tai Chi, Zurich, 1984 -1991
–Professionally trained in Modern Dance and Eutonie, Zurich,1980-1984.
–Certified as an elementary school teacher, Zurich,1977.
* accredited training institutes by the International Coach Federation (ICF)